We had a fantastico lunch today in Takayama which I shall tell you more about later, but I'm posting a couple of cat pics that the house sitter sent us because they are amusing.

Nefer warming her butt on the router. She must feel much like it feels to sit on one of Japan's heated toilet seats.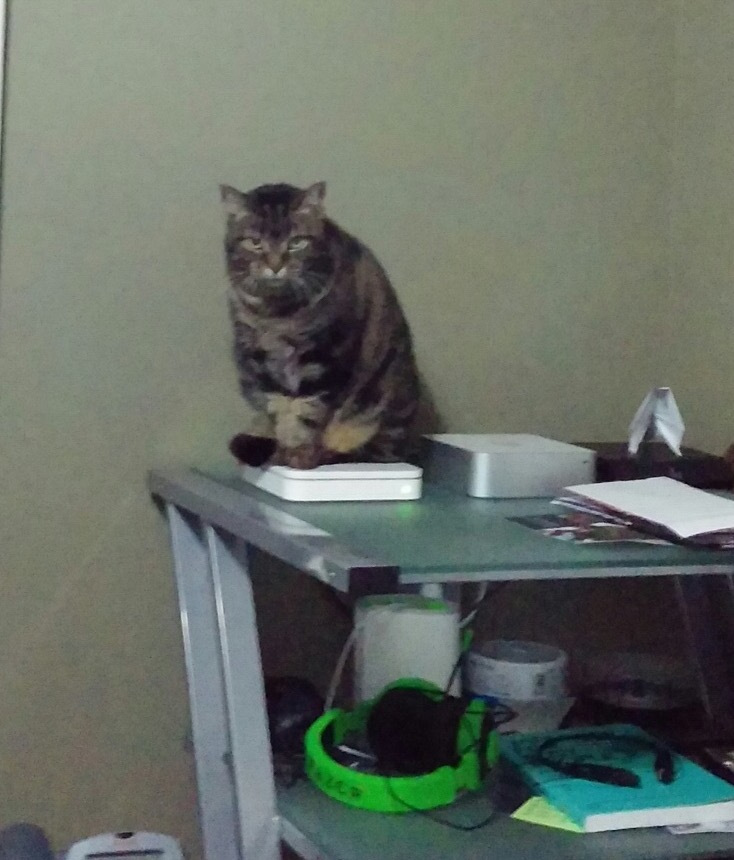 I believe Sora thinks that we have abandoned him. I present to you…THE FACE OF DESPAIR!!!
I feel so sad for him!