Yesterday was our last tour from Inverness. But before that could begin, we woke at 5AM to no power. We'd eventually learn there was a fire in a nearby substation, and it took until around 7PM to fix. Even after that, the lifts in our building were disabled until sometime today, leaving us to take the stairs to our fourth (fifth for people in the US) floor place. Not a huge deal since we were gone all day, but still caused us some consternation.
David picked us up outside our apartment and first took us by the Culloden Battlefield, where the Jacobite Rebellion was quashed by the British government. The field is a bit eerie, as while it's just tall grass you can see the flags marking the lines of each force, and they are unsettlingly close. Obviously with modern arms they wouldn't have started that near each other, but the idea you could see your opponents clearly before the charge is something else.
After that was a quick stop at Clava Cairns – circular tombs built of stone.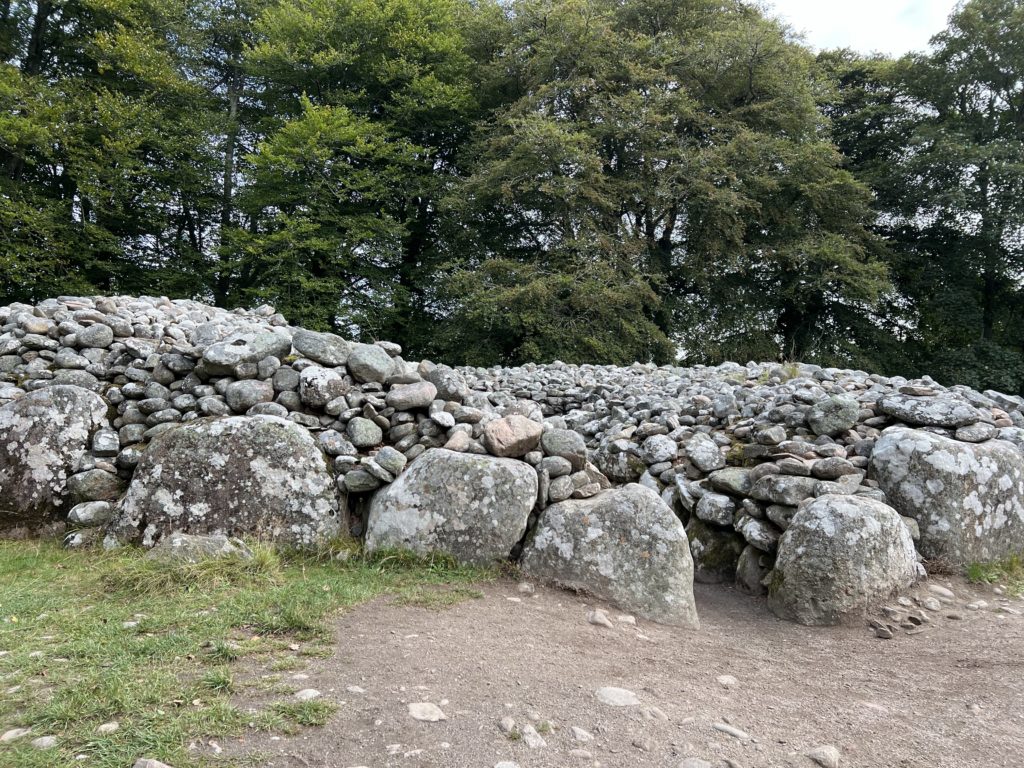 Next we stopped at Fort George, northeast of Inverness. It's a star fort built to defend the Moray Firth – the bay separating the North Sea from Inverness.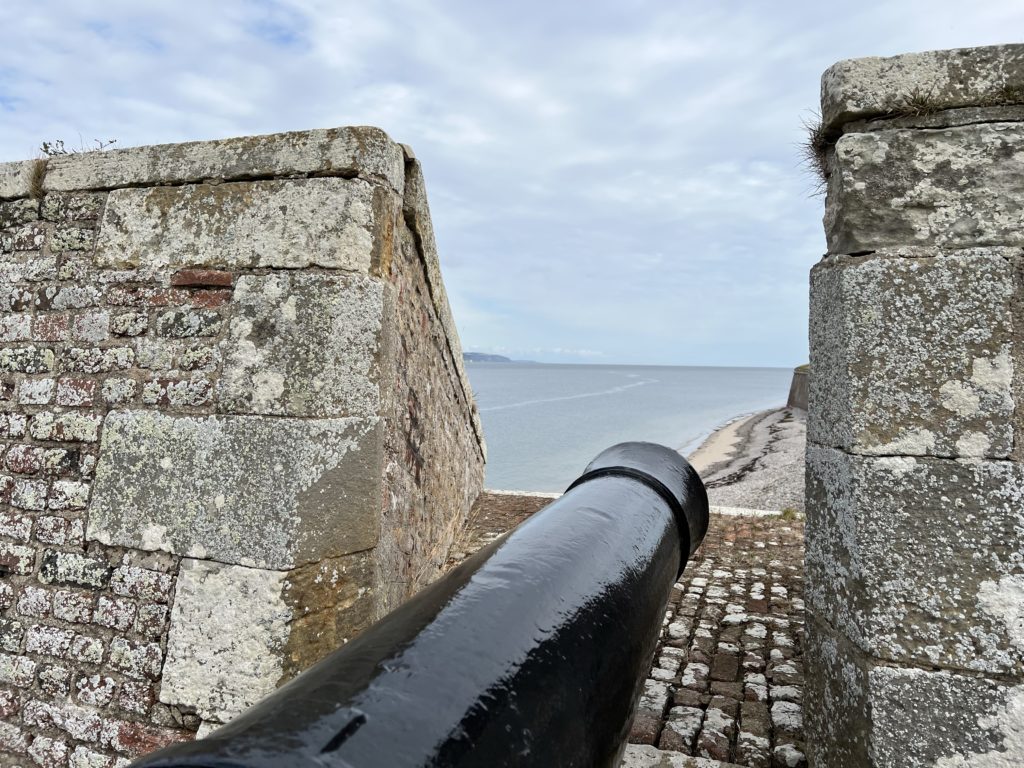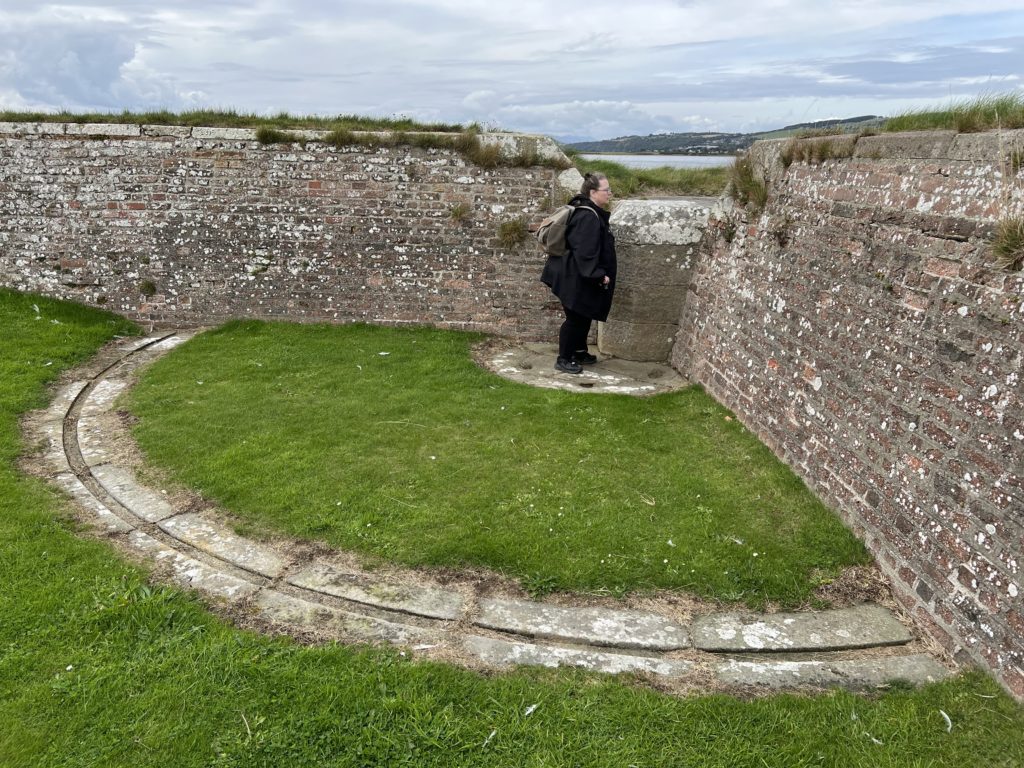 From there we headed back through Inverness, around the south edge of Beauly Firth, and north to the Black Isle. A peninsula, not an island, it's named for the very dark soil that permeates the area.
Stopped in Beauly for lunch, then north to Muir of Ord and the Singleton Glen Ord distillery. There was copper everywhere in this place. I bought a flight of the three 12-year whiskies they make – one from each distillery. Definitely tasty – will have to see if I can get it back home in the colonies.
The rest of the trip was a loop around the coast of the isle, with a stop in Cromarty on the northeast tip.
We got back in and had dinner at The Filling Station, which was decent food, if a little odd for "American" fare. E.g., the "Loaded BBQ Melt" I got wasn't a sandwich as I expected. Nope! It was a breaded chicken breast partially wrapped around the other ingredients.
Power was restored by the time we finished eating, though as I said we had to take the stairs to our place.