Two days ago we headed with a hired guide to the Isle of Skye. From Inverness, it's about 113mi and 2.5h to Portree, one of the major cities on the island. We went further north from there, but that's a good waypoint if you're looking it up on a map.
The place is just stunning. I mean – just look at this waterfall near Loch Leathan and the Old Man of Storr: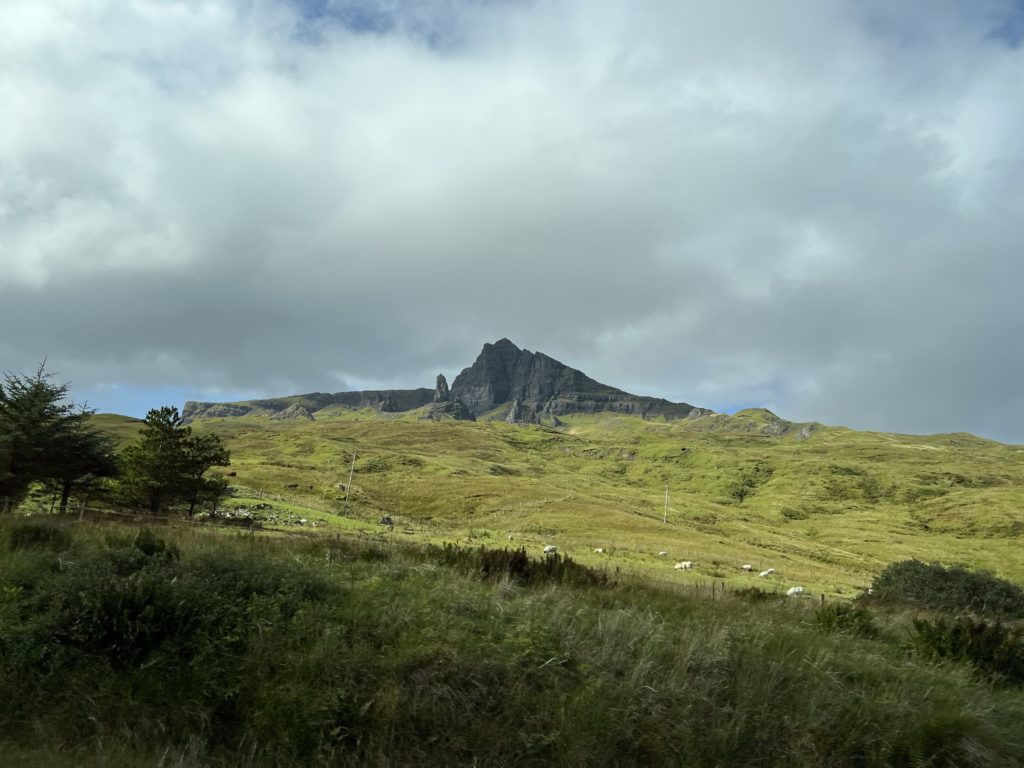 We also drove to the Fairy Glen on the isle, but didn't have the stamina for the walk. Still got some beautiful shots like this:
Lunch was at a cafe in Portree which was also Skye's only cinema.