First, there was this tourist, but I guess she didn't mind me snapping a pic: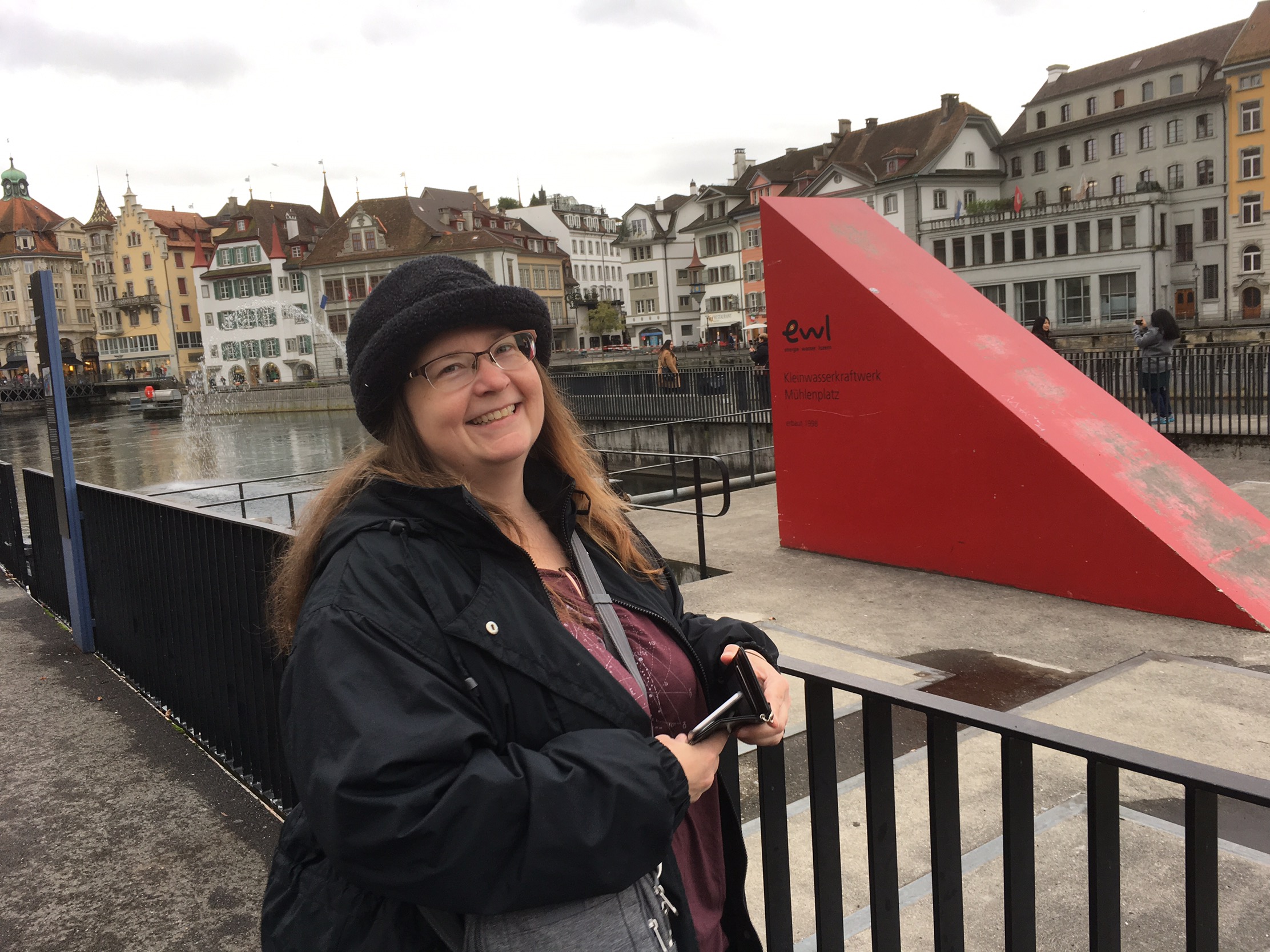 Heading up the steps above the Lion of Lucerne. WTF is a gate doing on a small cave?
Now I'm sorry I asked.
And here's another one! No, creepy St. Nick, I will NOT join you in there. That is so obviously a trap somewhere Admiral Ackbar is drafting an email to me.
At the top of the observation tower above the Lion, looking roughly S.
And this one's more SE.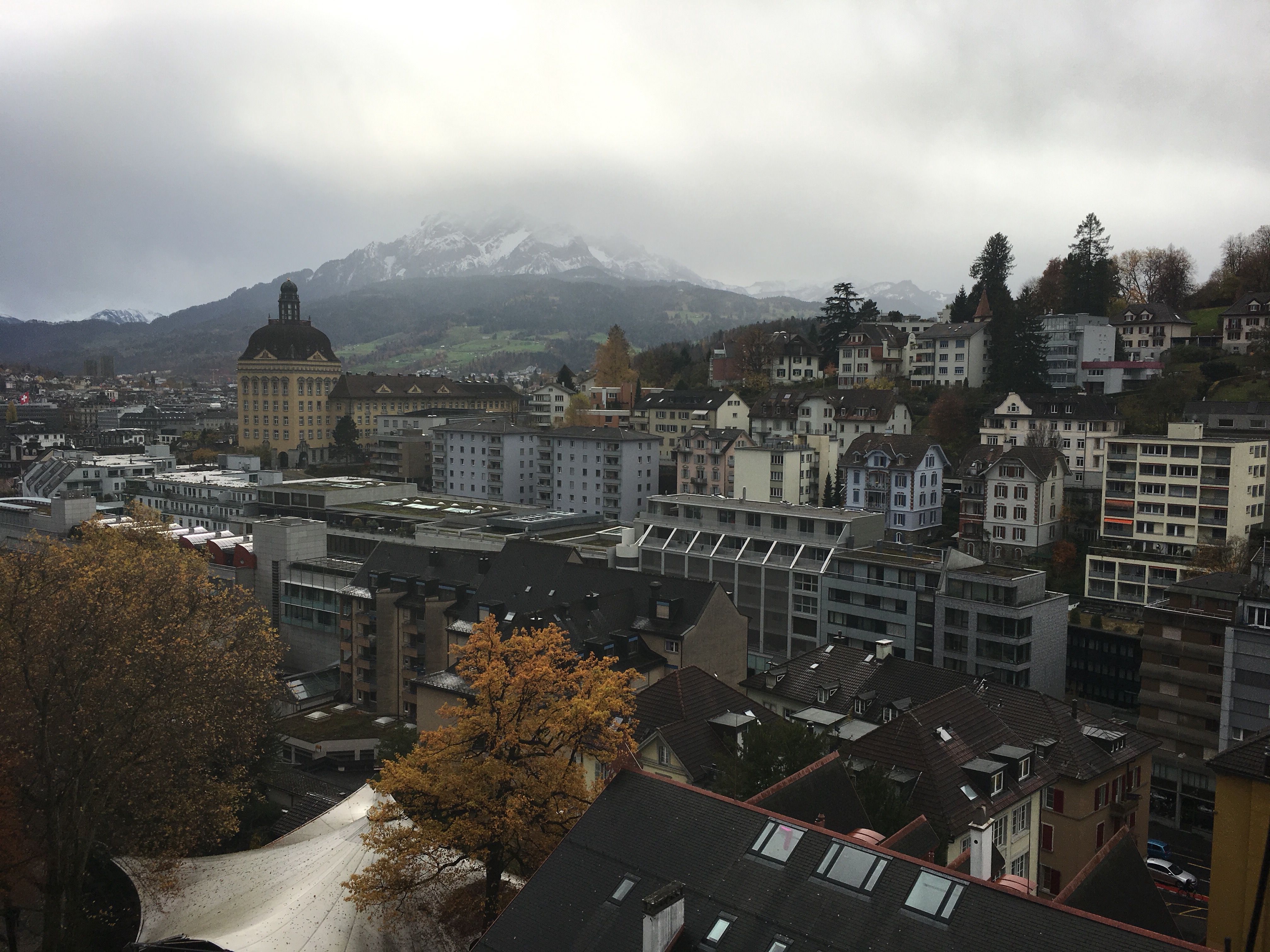 I got lucky with the light – by the time we headed back the clouds had burned off a bit and the sun was out. As it is, these had a nice feeling of foreboding potential.
That damn tourist again, but at least she's photogenic!