This offends the hell out of me.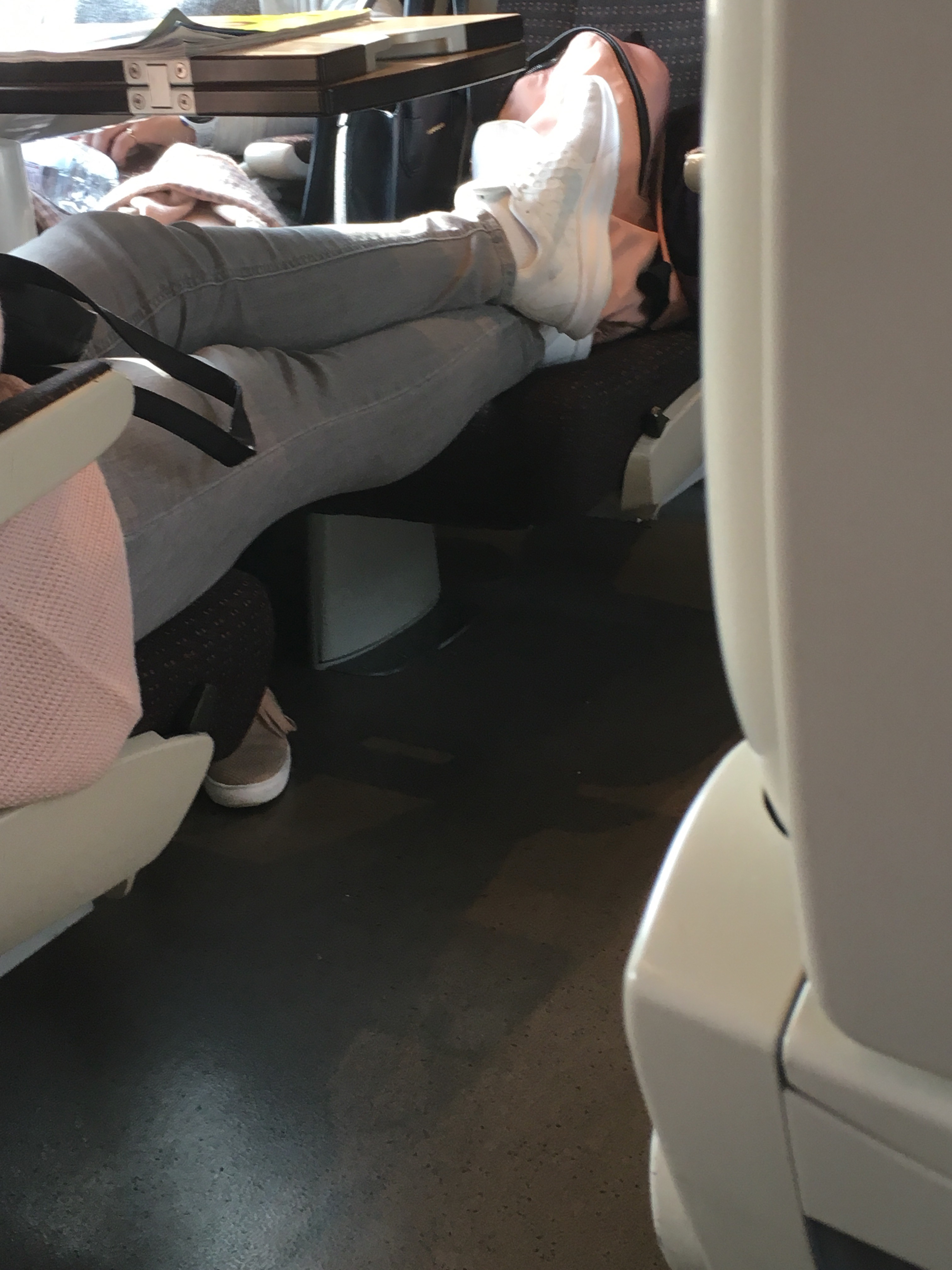 You can tell they're American, or at least not Italian, because they're wearing colors. Italian women wear black, grey, and the occasional rebel will add a camel-colored item of clothing. Also they don't put their feet up on the seats.
By the way, the woman putting her feet up is the older member of the group, possibly their mother.
Edit: one of them has a cough. We're trying not to breathe or touch anything.