And now for today's episode of What The Hell Is This Thing? Version: Guess the Amenity.
(Facebook users: the vast majority of these posts are longer than appear here. You should always click on the picture, even if there's no indication there's something there!)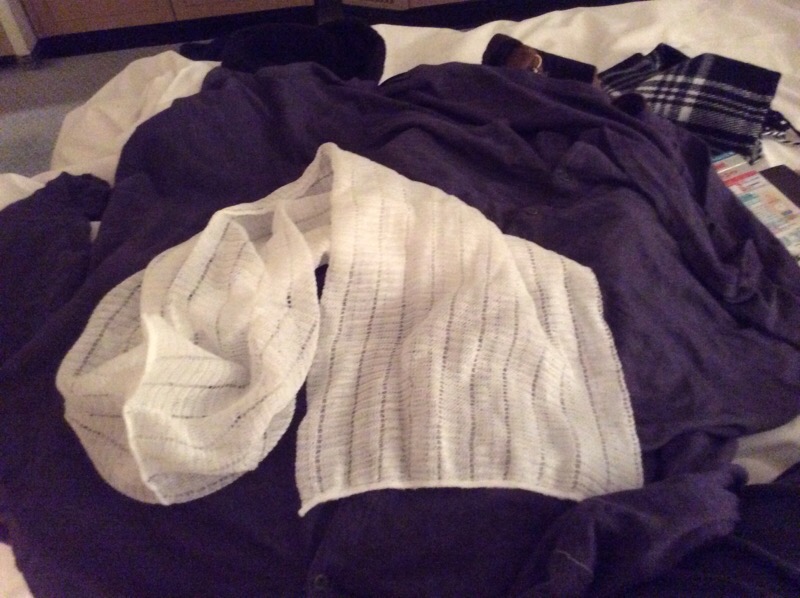 This thing was in a packet on the tray of amenities in the hotel bathroom, along with individually packeted hairbrush and comb, toothbrush, shower cap, shampoo, conditioner, and body wash. It appears to be made of gauze or a gauze like substance in the form of a tube with sealed ends. It's 32 inches long and 10 inches wide.
Comment on whatever platform you read this with your guesses or with your correct answers. There are no prizes other than the experience of playing (worst. game show. evar.) because we really have no idea what the hell this is. I checked the hotel's website, but they just listed "bathroom amenities" without going into detail.