Today was our day-long trip to Pompeii and Herculaneum. 2hrs in a car each way, and an actual Ph.D lecturing us about the details of the sites as we walked around.
I'm pretty sure I remember which of these pictures are from which, but like the art and sculpture, it all runs together after a while.
Leaving Rome I snapped this one. Maybe my favorite of the trip so far.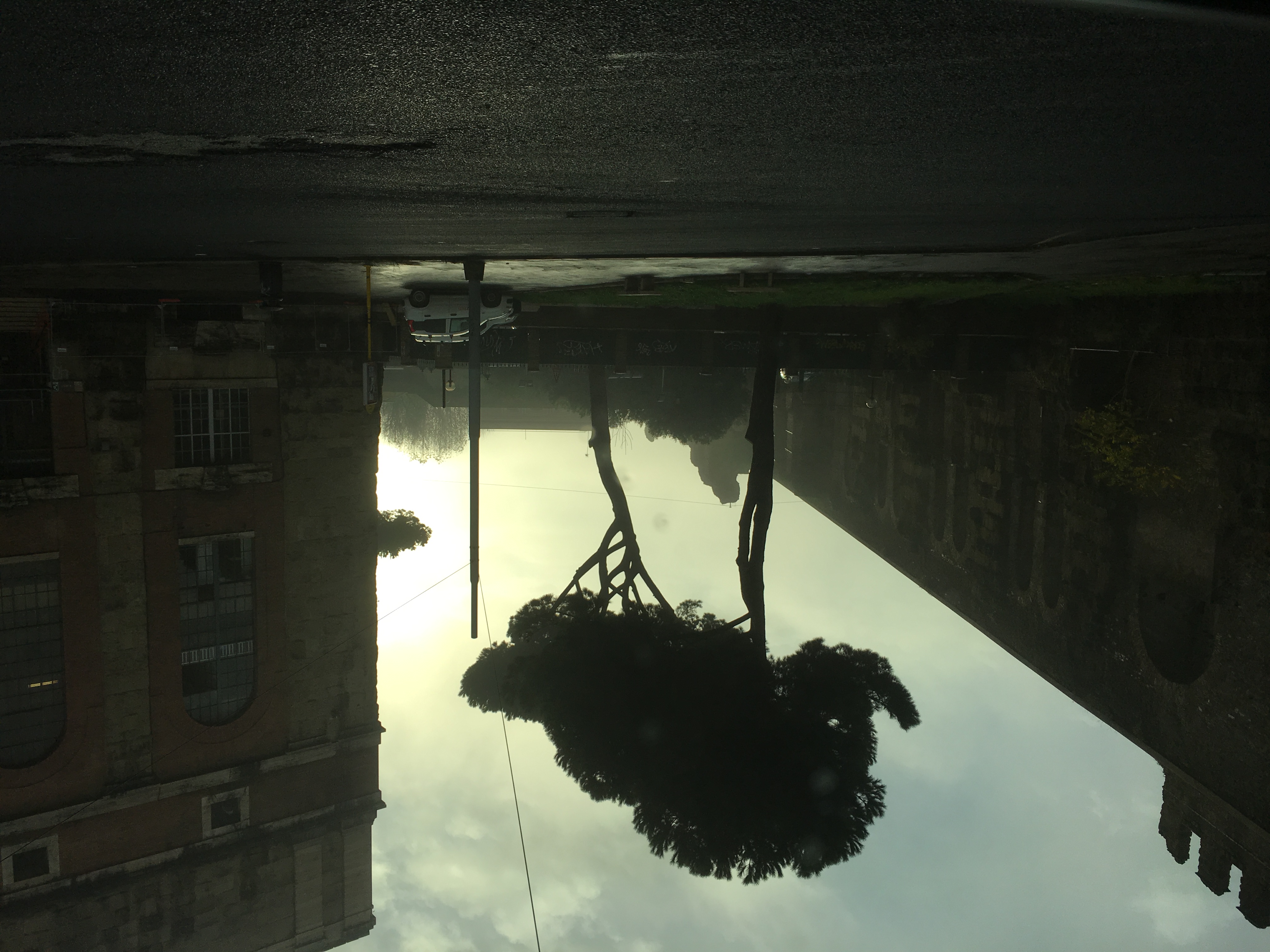 Got these two along the highway (autostrada) down to Naples. We're not sure how much of the haze is water vapor, smoke, or smog. It cleared up by the time we arrived.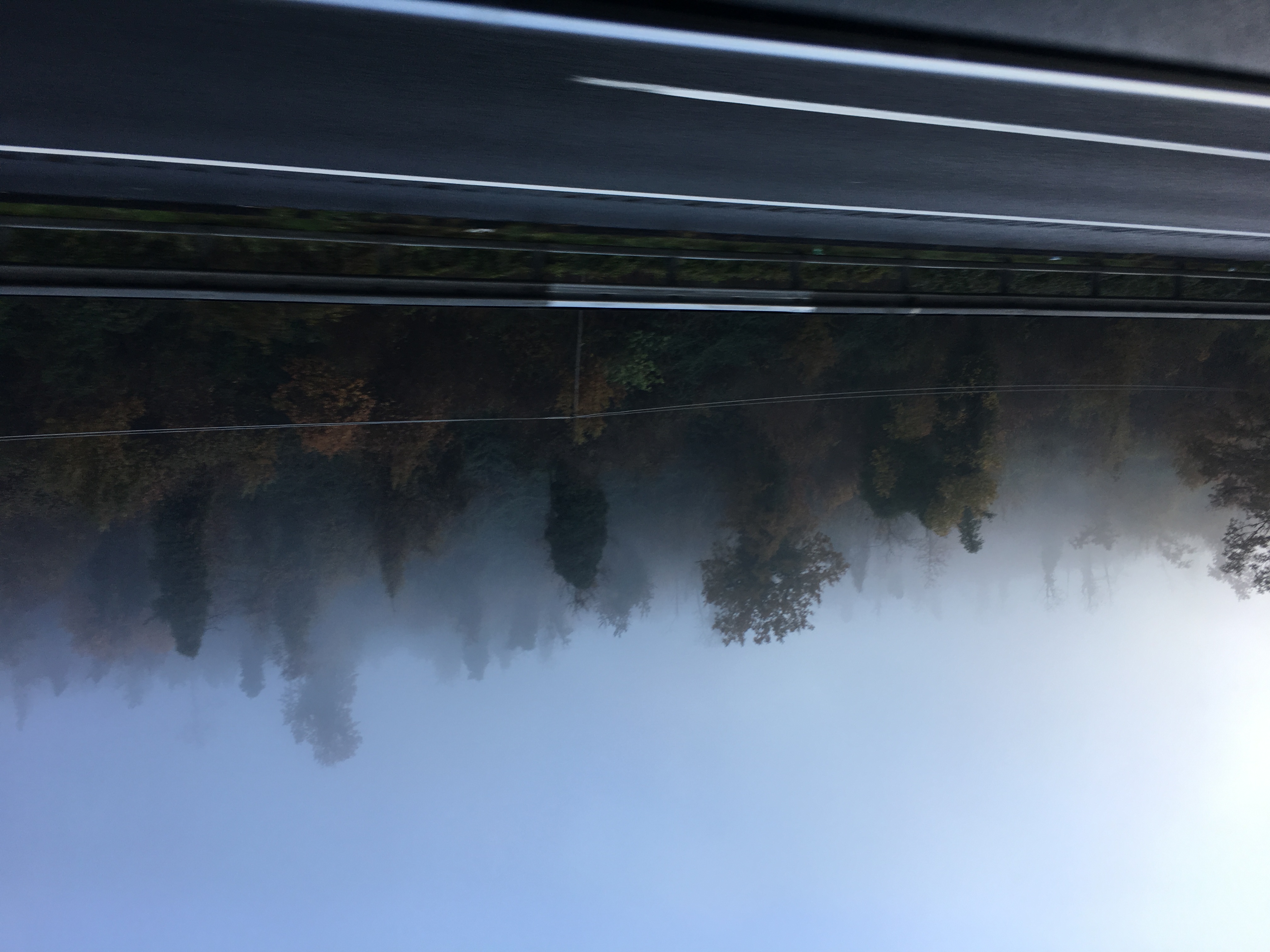 One of the entrances/exits of the amphitheater in Pompeii. That's where Pink Floyd did their Live at Pompeii show. And there's even an exhibit detailing it, but we didn't stop for that.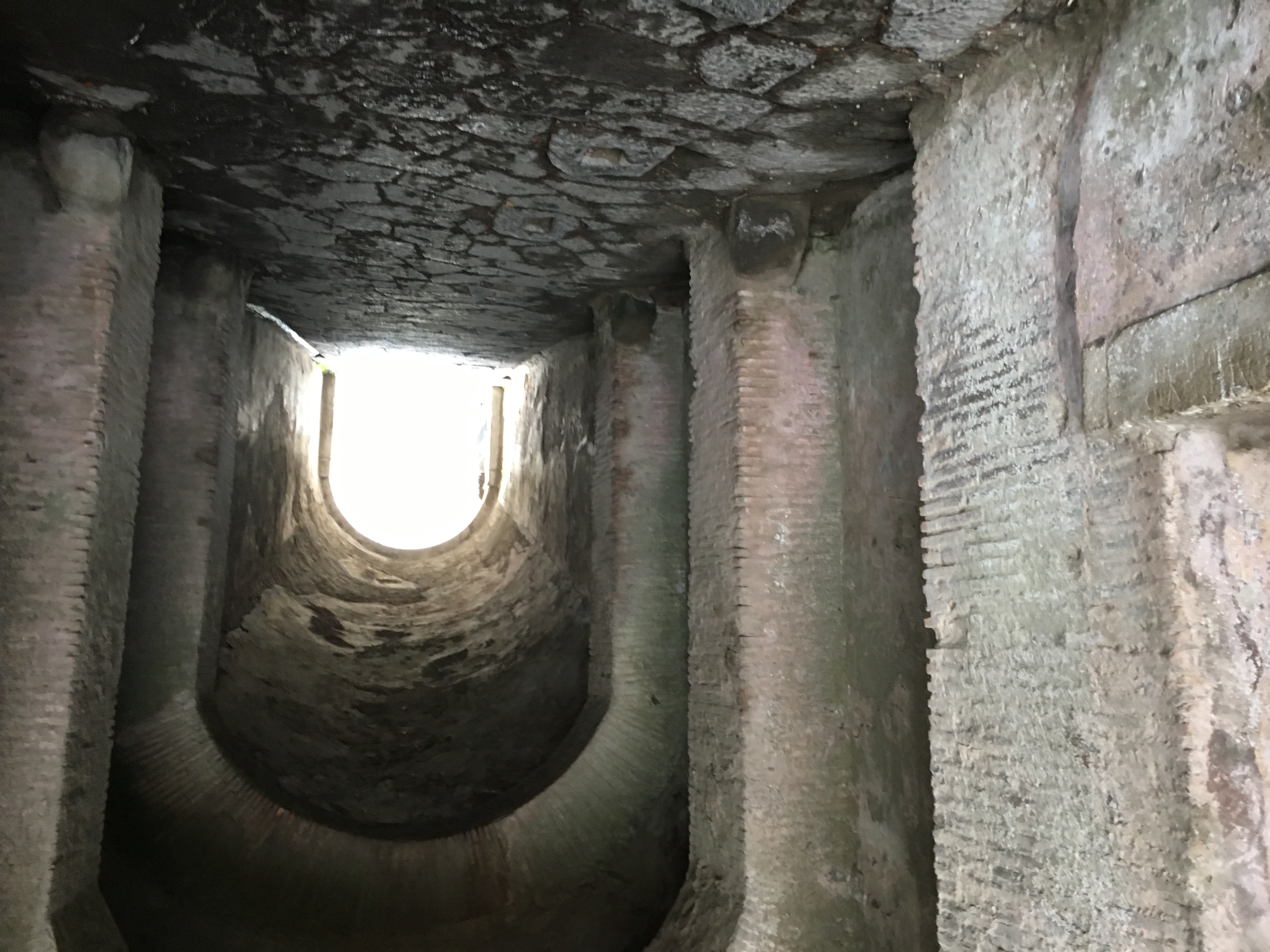 Facing away from the tunnel above, Vesuvius is obscured by clouds. (Woo Pink Floyd reference!)
These are grapes grown from seeds preserved in the burying of Pompeii. Not sure if they make wine from them, but this is Italy, so they make wine from them.
Interior of one of the public baths in Pompeii. I think this was the locker room where you stashed your stuff and had your slave wait while you did your thing.
No power pellets here. These are called cat's eyes, and they're a kind of marble that reflects light. Here it's purely decorative, but on the streets they'd embed these (not as many as you see here) to help people navigate via torchlight at night. I think this house was in Herculaneum.
The port entrance to Herculaneum. Used to lead right to the docks. Now it leads to a wall of lava rock. The eruption added another 500m or so of land to the coastline, and more than 2mi to that of Pompeii. Our guide also told us that when the Romans dispatched to figure out what was up with Pompeii showed up, they had trouble finding it. Because all they saw was a big hill and no coast where they expected it to be.