We detoured a bit today and left Venice for Ravenna to the SW. Three hour train ride with one change, which was only annoying for the last 45min of the ride back.
A few snaps I took:
Space Invader
Rebel Scum have invaded Ravenna! (This showed up a few times around town, as did "No expo!", but I don't know what either are referring to.)
This is from the Basilica of Sant'apollinare Nuovo. The window faces roughly SW. I'd love to know the date and time when the light hits the altar, because you know there's some Raiders of the Lost Ark Map Room shit going on!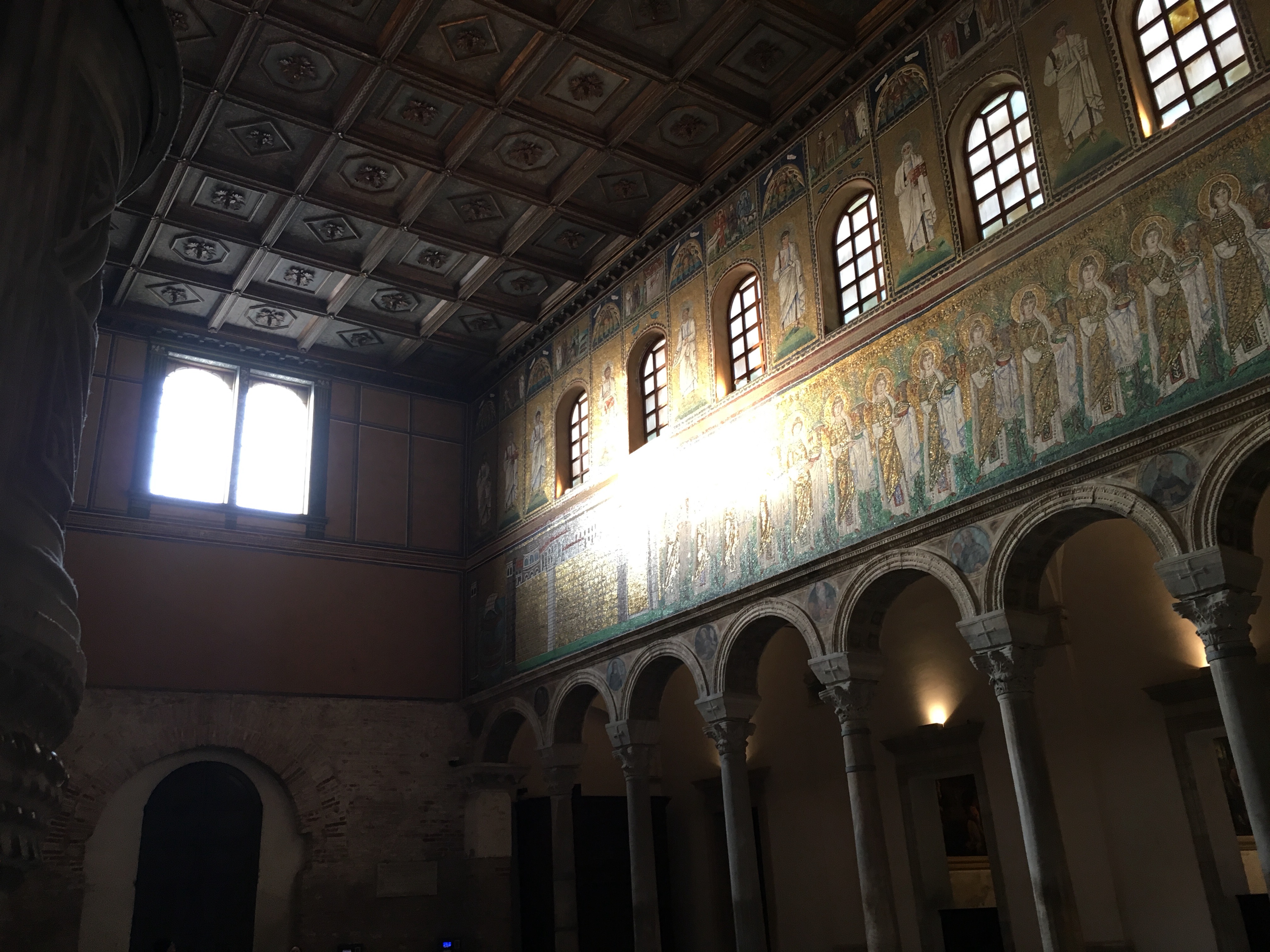 SELF BAR SELF BAR SELF BAR SELF (I don't fucking know – we were leaving and it made me laugh.)